Own Your Dream Destination With Us
What we offer
Pick Best Indore Cab Service for Your Destination Anytime
Book Best Taxi Service in Indore for a Hassle Free and Comfortable Ride
Why Choose Our Cabs In Indore
Do you have family, friends, or co-workers who are always in a hurry to reach their destinations? Well, for people who want to travel without being late for their appointments and meetings, Indore Cab Service is the best option. We provide luxury, affordable and comfortable Car Rental Indore at affordable rates. Our professionals are adept enough to take you from one place to another with the utmost care, style and luxury while keeping your costs in check. Most importantly we provide all types of cabs per your budget and more than 25+ cars at very affordable prices. And also we provide you the best safety like ladies' safety, corona, and all traveling safety. So now you can go anywhere at any time with our best Cab Service in Indore. If you have any issues with our services, you can call or chat with us at any time. We are ready 24*7 for solving your issue with our services.
Main features
Choose Your Cab Service
Indore cab service
Get Taxi Service in Indore From The Trusted Company
There are many trusted taxi companies in Indore. However, if you are looking for a reliable and affordable Cab Service in Indore, then you should consider contacting the Trusted Company Indore cab service. Indore cab service has been providing quality taxi services to the residents of Indore for years now and we are known for their fast and reliable service.

We also offer a wide range of options when it comes to cab types, so you can be sure that you will find the perfect taxi for your needs. Our Indore taxi service offers a variety of cab services such as airport taxi service, hotel pickups and dropoffs, and Indore car rental service. We also have a wide range of taxis available for hire, including luxury car rental, hatchback cab, sedan cab, SUV cab, and tempo traveller.
Classes and rates for Car Rental Indore
Choose Your Car
Economy Class - Sedan
Indore Cab Service has many car options. But, Sedan is one of the best cab for everyone, and it can be most reliable and under your budget.
Standard Class - SUV
A standard car SUV in Indore cab service a great option for those who need transportation to and from work, events, or other important engagements.
Business Class - Luxury
Indore cab service offers afordable luxury cars that are luxurious and comfortable ride for businessmen. We make sure that your journey is smooth and hassle-free.
Stay in touch
Latest Blog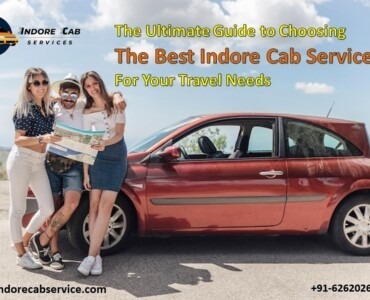 Travelling in the vibrant city of Indore can be a delightful experience, thanks to its rich cultural heritage, bustling markets and attractive architecture (Rajwada, Maheshwar, Khajrana Mandir, etc.). Whether you're here on business, travelling with family and friends, or exploring the city's historical wonders, finding reliable transportation is the key to a hassle-free trip. With so many options for car…
Are you a traveller interested in history and exploring ancient architecture? Then this blog is for you! If you are visiting Indore to tour some best places near Indore, then you can visit the Maheshwar Fort near Indore in Madhya Pradesh India. If you want to find out about the Maheshwar fort trip, we have got some key facts and…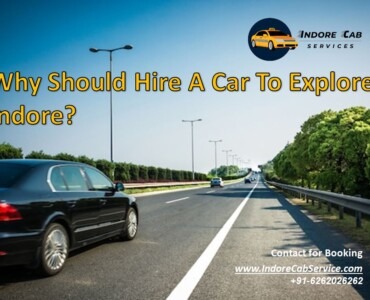 Indore, the bustling city in the heart of Madhya Pradesh, offers a plethora of experiences for travelers. From historical landmarks to culinary delights, there is so much to see and do in this city. While there are many ways to explore Indore such as 56 Dukan, Rajwada Palace, Kanch Mandir, etc, Hire a Car to Explore Indore is perhaps the…
Clients about us
Testimonials
Great service indeed.
We had a very pleasant experience. Despite of heavy rainfall the driver managed to take us to every possible place as per our itinerary. The vehicle was neat and clean. The drivers are very helpful and have deep knowledge of the places. I will definitely recommend this cab service to everyone.
Great Service, reliable and really understanding driver. I booked their cab service for a day to travel from Indore to Omkareshwar. Driver was really knowledgeable and extremely helpful. I can recommend this service for anyone planning to visit places near Indore.
Car was clean, driver was polite and punctual. The owner was responsive to complaints and concerns. Service was good.
The cab service provided was excellent. We found it Absolutely comfortable. Driver Shri Jitendra's behaviour was excellent and very polite and helping. The vehicle provided during our stay in Indore and travel to Mahakaal Temple was in very good condition and clean and the driver was observing all the Covid appropriate behaviour norms. Thank to Indore Cab Service for making our religious tour very comfortable and safe.
Their cab service is top class and till date best service I have ever got with respect to cab booking in Indore. They are professionals, send their cab before time, price is fixed, cabs are clean. Except for one drawback that the drivers should not take stops for fuel in small journey of 100kms or so, else it was a nice experience overall.
I visited Indore with my family for first time. I found the number on the google and based on the feedback I called. Regarding the service it was very good and professional. Cabs that we used was well maintained and drivers were very good and polite.Price was also very reasonable and nominal. If you are coming to Indore than don't hesitate to call and trust me you will find it worthy of your time and price
The Importance of Safety with Our Indore Taxi Service
If you're looking for a reliable and safe taxi service in Indore, it's important to do your research first. Not all services are created equal, and some are definitely more trustworthy than others. It's essential to find a service with a good reputation that puts safety first. At Indore Cab Service, we take safety seriously and have a long history of providing quality service.
We have a GPS-enabled tracking system in all our vehicles so that you can always be sure of your driver's location and our drivers are fully licensed and insured. We're also proud to offer wheelchair-accessible vehicles to our customers in Indore. So if you're looking for a safe and comfortable cab service in Indore or a one way cab for outstations, you can trust Indore Cab Service.
Why Should Book a Ride with Our Rental Cabs in Indore?
When it comes to booking a ride, you should keep a few things in mind. First, make sure you're using a reputable and reliable Taxi Service in Indore that has a good reputation. You'll also want to be sure their drivers are experienced and know the area well. In addition, be sure to check the cab service ratings before booking to ensure you're getting a good deal with that cabs in Indore. Finally, be sure to confirm all details of your trip—including the pick-up and drop-off points—before departing. By following these simple tips, you would be sure to have a safe and enjoyable ride with Our Indore Car Rental Service.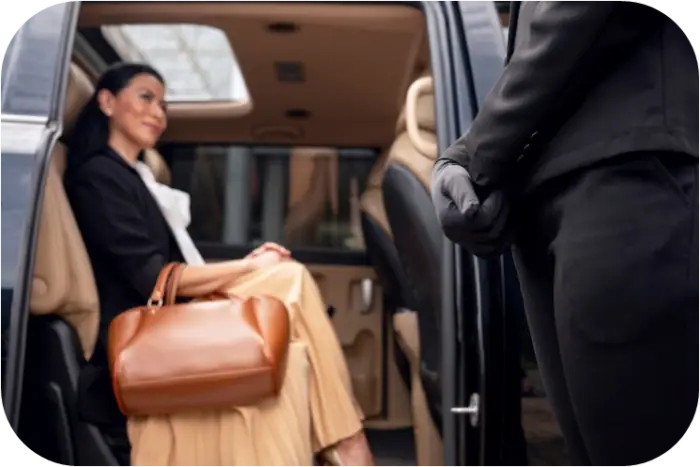 What to Expect with Cab Service in Indore?
The moment you book your Taxi in Indore, you can expect a level of professionalism and care that is unmatched. Our drivers are experienced and knowledgeable about the city, so they can take you anywhere you need to go with ease.
We understand that transportation can be unpredictable, so our cab service in Indore offers a 24/7 customer support line that you can call anytime for help or report any problems.
You can contact us for; corporate cab service, Indore to Bhopal taxi, Ujjain to Indore taxi, airport taxi service, etc. Just call us or Whatsapp at +91-6262026262.
Save Money on Transportation Costs with the best and most affordable Car Rental Indore
You can save money on transportation costs by using the Indore cab service instead of taking other transportation or driving your own car. We offer an affordable and reliable Indore taxi service that you can book online or call us at our customer service number for instant booking. We provide a wide range of cab services such as airport transfer, sightseeing, and business travel.