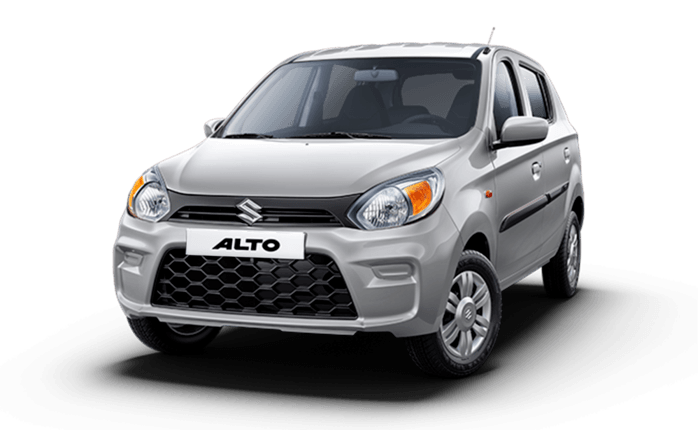 Starting @9/- Per Kms
If you are looking for hatchback cabs in Indore, then look no further. The hatchback cab service is a popular choice of vehicle among the people in Indore. It offers better fuel efficiency and lower emissions than other vehicles available on the road today, making it more environmentally friendly as well. In fact, hatchback cabs are one of the most efficient ways to travel long distances at high speeds and great family cars as well.
Hatchback cabs are best for travelling in city areas. These hatchback cabs provide the comfort of a swift and hatchback, which is why they are called as hatchback cars. Hatchbacks have low profile body design that makes them more comfortable to drive. They also have high seating capacity, which means you can fit more people inside it than any other car type in India.
The hatchback cab is ideal for a busy person who requires transporting luggage and other heavy items. It has 4 seats (2 on each side) which can accommodate 2 passengers in the front and two more at the back. The hatchback has fuel efficiency of up to 9km/l, good visibility with adequate headroom, and useful space in rear area for bulky cargo or folded bags etc., along with ample storage space near doors & at seat ends. The hatchback car rental offers unique.
In Indore Cab Service, book taxi cabs for every budget hatchback like- Swift, Alto, Celerio cab booking at Indore services is simple, safe and secure! We provide online customer support service that can be easily accessed from anywhere in the world 24×7 with useful information on our website right here now!
Our hatchback available in white, silver or black color. It has the ability to take 4 people along with their luggage comfortably at one time. The H2-16 vehicle has been made for commercial use around India as compared to other hatchbacks which are used on almost every road across India by both private persons as well as companies that operate cabs and give you complimentary breakfast, if you book them online ahead of time. So, hire cabs for a trip to the airport an afternoon at the beach or just a dash in on your way home. You get 5-star service from our experienced chauffeurs who are superbly trained and professional drivers with various years of experience behind them. We have only comfortable hatchback cars that allow extra passengers & luggage as well as wheel chairs/wheel carts. They offer you first class services all throughout your journey.
Our Team
The Best of Professionals
How can we help you?
Have a Questions?
If you have any comments, suggestions or questions, please do not hesitate to contact us. Our high-quality office staff will help you and answer all your questions.